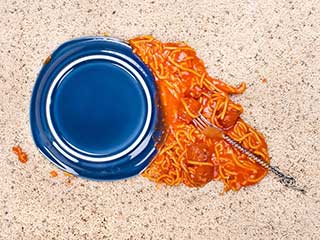 Our carpet cleaning services are very powerful, leaving no sticky residue or any trace of dirt. We offer consistently effective cleaning solutions not just for carpets but also for couches and tile flooring among others. We erase stains, remove bad odors, and get rid of dust mites and bacteria that may permeate your surroundings if you allow filthy fabrics lying around. Through our professional carpet cleaning services, you will be able to enjoy a cleaner, healthier home. Our cleaning masters are well versed in applying the most suitable solutions for every type of trouble. They are also directed to use eco-friendly products that do not harm pricey fabrics as well as the environment. Undoubtedly, you are in good hands.
Pet Stain and Odor Removal
The professional help and understanding of Carpet Cleaning Canyon Country has with their customers is far better and worth working in future also. The best part comes up when we proclaim that our company not only provides with residential cleaning but also commercial cleaning. Professional stain removal ideas and thoughts of our dedicated team staff has made us what we are today. Many of us like pets and have them in our houses sharing our room space and other materials. But, pet stains are something that cannot be tolerated for a moment and has to be removed anyhow. So, we are equipped with pet stain and odor removal techniques that shut the problem as soon as possible. The stain removal company ensures your wares proper and complete hygienic cleaning in a way that it lasts longer. Stains at homes or offices embarrasses the host as guest makes weird faces and do not want to sit down.
Spot and Stain Removal
The stain can be on your carpet, couches, loveseats, sofas, wardrobes or even from tiles. These stains harm the fabric of the cloth with the time and reduce sparking shines from the tiles. Our company works at the most convenient time for you in order to make your things completely clean and worth appreciating. We work hard day and night in order to meet out our customer's needs. We are endowed with special techniques and ideas that we share with nobody except our customers and give them satisfaction to its best. After getting watered, the tiles, carpets, couches, sofas starts giving awful and terrible smell. Hence, we also provide mold and mildew removal. Carpet Cleaning Canyon Country is also equipped with odor removal techniques that offer immediate relief with long lasting effect. Of course, after availing our services we provide them with special offers for availing services. We provide specialized treatments to completely remove tough stains when others can't. We can also provide a spotting kit for clients for spot and stain removal. Your business is important to us and we're not looking for just once, carpet-clean, but we want repeat and loyal customers. We appreciate the significance of a clean and healthy work atmosphere. We regularly work with our customers preferring superior stain removal services.