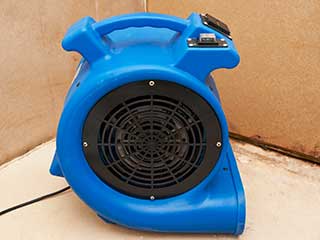 Our Water Damage Restoration Experts at Carpet Cleaning Canyon Country is the place to call when your home has incurred flooding of any type. Flooding can leave your carpets, rugs and even upholstery in what might appear to be hopeless condition to the untrained eye. However, know that our water damage specialists will provide the services that you urgently need. Flooding has a way of making you feel beat down and without the control of the situation. It can leave you weak and stressed, but it does not have to be that way. Canyon Country Carpet Cleaning offers reliable water damage restoration Canyon that can be trusted to be totally effective.
Our carpet cleaning service professionals are dedicated individuals who never stop working until the desired result is achieved. They are well trained and well mannered, directed to perform the best possible quality of services. They are the heart and soul of our carpet cleaning company; they are the secrets to our success. Because of the skills of our cleaning masters, we were able to claim the position as the best service provider in this area. We are relied upon for a handful of services for both residential and commercial applications. We can clean your carpets, upholstery, ceramic tile flooring, grout, and others. We can also provide assistance in flood clean up to ease up the process and help you get back on track immediately.
Water Damage Restoration
Flooding can leave your home in disarray, but our water restoration experts can come right in to provide water damage repair and restoration and save the day for you. You can count on our team to respond quickly and provide the final outcomes you desire. We truly care about your home and we want to get things back to normal as quickly as possible after any flooding situation.
We use state of the art restoration equipment that is designed to extract all the water and moisture out of your damage items. Our water damage repair services are not to be compared with and you won't believe how affordable excellence can be.
Deodorizing and Sanitizing
When it comes to Drying and dehumidifying flooded areas you need to know you're in good hands. The restoration process depends on the drying and dehumidifying process. Our expert techs will remove the water, begin the cleaning and drying process; and, apply deodorizing and sanitizing procedures.
Do not hesitate to call us should you need this valuable flood restoration service. Our experts can extract water from a flooded basement with ease. Our Canyon Country Carpet Cleaning Company uses only state of the art restoration equipment to get the job done. Flood clean up is what we do best. Keep our number on speed dial and call us should your emergency arise.
Keep in mind that at Carpet Cleaning Canyon Country we offer same day service and emergency services. Put this number in your speed dial and call us any time. The numbers is 661-202-3157 or visit our office at 27919 Sarabande LN #923, Canyon Country CA 91387.
Our team can also take care of:

Storm Damage

Couch & Sofa Cleaning

Flooring Installation

Antique Rug Cleaning